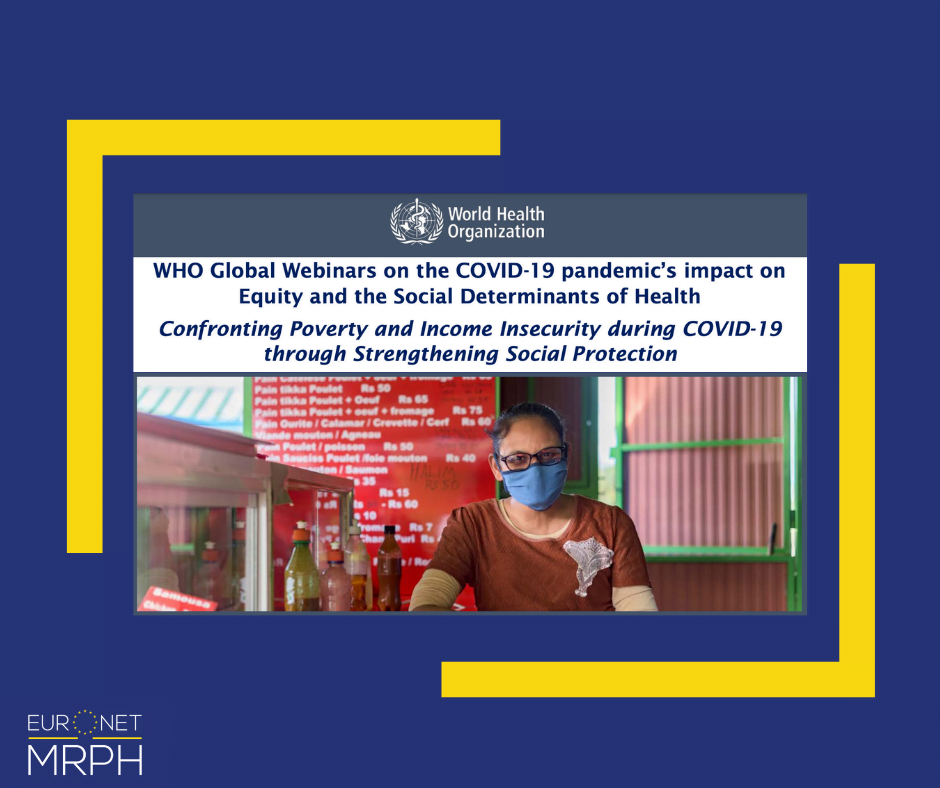 FREE LIVE WEBINAR |
25 February, 2021 | 12 AM (CET).
Join via Zoom – Registration link
Hosted by WHO Global Webinars on the COVID-19 pandemic's impact on Equity and the Social Determinants of Health.
Join us to discuss the global evidence on the role of social protection in mitigating the health inequity impacts arising from the COVID-19 pandemic.

Speakers
Opening:

Dr Naoko Yamamoto

, Assistant Director-General, UHC/Healthier Populations Division, WHO;
Closing:

Dr Etienne Krug, Director

, Department of Social Determinants of Health, WHO.
Setting the scene:

Dr Chris Brown

, Head, WHO European Office for Investment for Health and Development, Venice.
Panel moderated by

Ilona Kickbusch

;

Professor Cathal O'Donoghue

, Established Chair, Social and Public Policy, National University of Ireland, Galway;

Dr Peter Hangoma

, University of Zambia, Zambia and Chr. Michelson Institute, Norway;

Dr Shahra Razavi

, Director, Social Protection Department, International Labour Organization.